It Ends With Us
by Colleen Hoover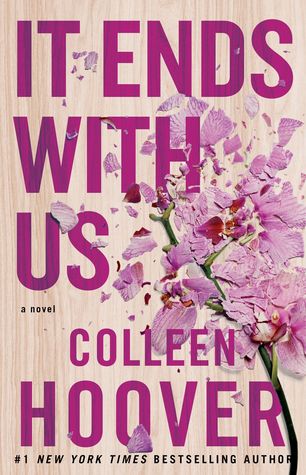 Naked truth? This book is heavy. Real. Raw. Beautiful.
Everyone should go into this book completely blind. Don't read a single thing before you start, because you can't prepare for it. You just have to experience it and feel it for yourself.
It Ends With Us sends such an important message. I don't think that anything anyone says can do it justice for the amount of emotions felt throughout this book. Death, new life, abuse, marriage, new and old relationships colliding. It's a whirlwind of the good, bad, and ugly, and it is AMAZING.
The heroine in this book is one of my favorites. Everything she was put through completely gutted me. I had heart palpitations at all the twists and turns. But she got through it one thing at a time.
*Make sure to read the author's note at the end. Even as much as I already love her, I have a new kind of respect and admiration for Colleen and her mother.
"Sometimes even grown women need their mother's comfort so we can just take a break from having to be strong all the time."
My new favorite CoHo book! Completely unforgettable.
My rating: 5/5 stars